Hi guys! Today I will tell you the games of Fall 2019 that in my opinion, you should look out for. There are so many games released this Fall but those that I have written in this list are those that I think you should keep in mind. So without further ado let's begin.
Gears 5 – September 10
I think most of you have at least heard of the Gears of War franchise. It is a very popular franchise with solid games. The game is a third-person shooter. The reviews for this game are very good and most people will say that this is the best installment in the franchise. So if you like third-person shooters, you should definitely check this game out.
Greedfall – September 10
Greedfall is a game that the Spiders Studio has given a lot of time and effort to make. Spider Studio so far has made games with a small budget and this is their first big game. The reviews are very good. The game is solid, though it has some problems mainly due to the budget. Despite of that if you like RPGs then you must check out this game.
Borderlands 3 – September 13
Borderlands is another popular franchise that many people love. Borderlands 3 is an action role-playing first-person shooter game. Critics and gamers give high praise to this game and most people say that this is a must-have for the fans of the series. If you like fps role-playing games then have a look at it.
The Surge 2 – September 24
I recently finished the first Surge game, here is my review of it. Now the Surge 2 does what the first Surge does and it improves upon it. It's a game that follows the Souls game formula. Meaning it offers challenging fights with bosses and normal enemies and focuses a lot on exploration. The Surge 2 has received solid reviews and it's without a doubt a good game. If you like challenging third-person RPGs then this might be a game for you.
Code Vein – September 27
Code Vein is another game that follows the Souls game formula. Just like the Surge 2 it offers challenging fights with bosses and enemies and focuses on exploration. This game has also received solid reviews and it's considered a good game. If you like third-person RPGs and challenging games then you should check this game out.
[adinserter block="1″]
Tom Clancy's Ghost Recon: Breakpoint – October 4
Tom Clancy's Ghost Recon: Breakpoint is a third-person tactical shooter game. It's a sequel to Ghost Recon Wildlands which I reviewed here. I played the open beta a few days ago and I have to say it is definitely an improvement compared to the first game, though it still has some problems that need to be fixed before release. If you like tactical third-person shooter then have a look at this game.
The Outer World's – October 25
The Outer Worlds is a single-player first-person sci-fi RPG. So far the game has positives reviews from those that have managed to play a portion of it before the release. Many say "this looks like Fallout but in Space". This sure is a promising game and let's hope that it doesn't disappoint. If you like single-player first-person RPGs then don't forget this game.
Call of Duty: Modern Warfare – October 25
Call of Duty Modern Warfare shows a lot of promise through the gameplay we have seen so far and the new engine that it was made on brings the game to another level. The only problem with this game so far is the publisher which is Activision. A publisher that is notorious for microtransactions. Let us hope they don't destroy a good game through the miscommunications system. If you like fps games then you should definitely keep this game in mind.
Star Wars Jedi: Fallen Order – November 15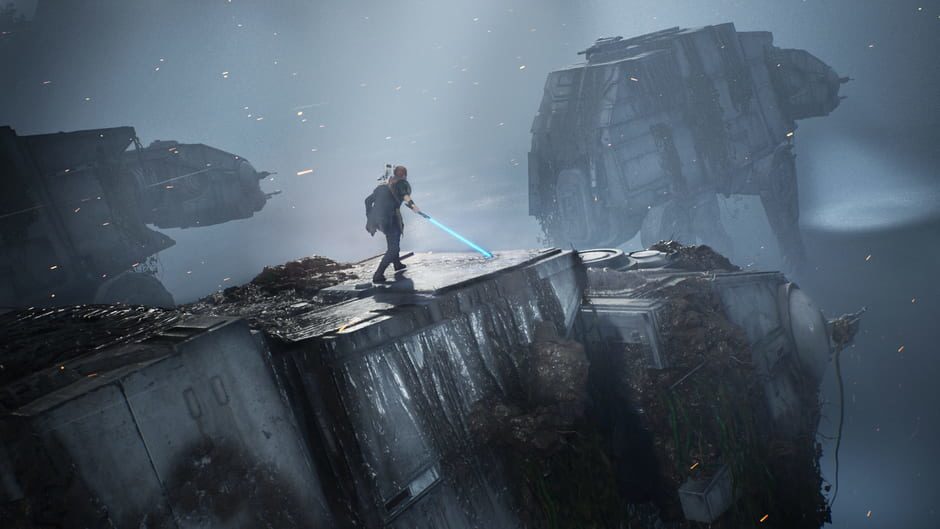 Star Wars Jedi: Fallen Order is the first single-player Star Wars game we get since the Force Unleashed series. It is certainly a highly anticipated game, though with EA you have to be careful with the microtransactions. So don't preorder and wait a few weeks till you buy just to be safe, but if you don't mind spending money then do what you think is best. I hope EA doesn't disappoint us again. If you like Star Wars and single-player action games then keep an eye on this one.
---
I hope that you liked my article guys. Are there any games that you think should be on this list? Write a comment down below and tell me. See ya in the next article.
You can support us and get notified when we post a new article by following us on Twitter, liking our Facebook Page and sharing our articles.
Follow @GamerWelfare
Here are the links for the images I used:
https://www.igdb.com/games/gears-5/presskit
https://www.igdb.com/games/greedfall/presskit
https://www.igdb.com/games/borderlands-3/presskit
https://www.igdb.com/games/the-surge-2/presskit
https://www.igdb.com/games/code-vein/presskit
https://www.igdb.com/games/tom-clancys-ghost-recon-breakpoint/presskit
https://www.igdb.com/games/the-outer-worlds/presskit
https://www.igdb.com/games/call-of-duty-modern-warfare/presskit
https://www.igdb.com/games/star-wars-jedi-fallen-order/presskit