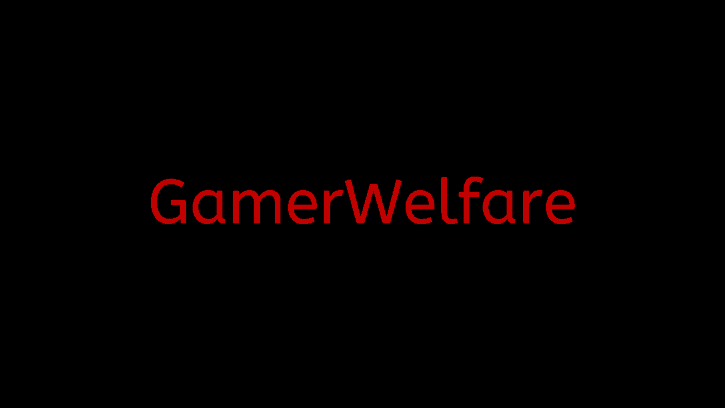 (This list is not a "most popular mobile games list", rather it's just my opinion on some not so known games you should try out.)
As a man with lots of free time, a big part of that goes to mobile games. With the way the mobile games are designed, when you made enough progress on most games, they "force" you not to play anymore, either by giving no rewards, or outright denying you by giving you some sort of energy system.
Of course, if you pay, or use the in-game currency, you can continue, but only 'till you run out of lives/energy etc.… That's why I am always looking out for games to download and try out, and today, I will present you my personal list of mobile games that are worth looking into.
The order itself doesn't mean anything. Without further ado:
1. Archero
Archero is a relatively new game released in the first quarter of 2019. It is a shoot 'em up/dungeon crawler mish-mash.
The gameplay revolves around you, the player character, traversing various dungeons and slaying monsters on the go.
The controls are very simple, the game utilizes a joystick type of movement, and when you don't move, your character automatically attacks the nearest enemy.
As you defeat monsters and bosses, you will gain experience and level up, having 3 random upgrades to choose from each time.
The only negative is that it isn't multiplayer, but the game sure has potential.
Generally, a very fun game definitely worth a shot.
2. Bloons Super Monkey 2
Have you ever played a browser game called Bloons Super Monkey? Well, this is its sequel.
Coming from our dear Ninja Kiwi, BSM 2 is everything you liked about the first, plus much more.
There are more enemy types, more upgrades, higher customizability, and there are three different base monkeys to choose from, each with their own base weapon.
Did I mention it's free? Go download it now.
For the ones who have no idea what I'm talking about: Ninja Kiwi is a company that became known through their hit tower defense games Bloons Tower Defense and Plants vs Zombies.
This game is no tower defense game, but it uses the theme from their games, the titular character, the Super Monkey is a tower in their other games.
What you do is control the Super Monkey trying to pop as many Bloons (the enemy balloons) as you can while meeting the minimum requirement.
I highly suggest this game whether you are a fan of the Bloons series or not.
3. Calculator: The Game
This one is simplistic, and it's for all the math geeks out there. It is a puzzle game, unlike ones you've seen before.
The game gives you some numbers, signs and other stuff (like a switch to positive/negative or reverse the number) and your goal is to reach the required number.
It might sound easy, but I assure you, this game is quite the brain teaser.
4. Super Spell Heroes
Clash Royale made the 1v1 competitive games very popular for mobiles. One of these games is Super Spell Heroes. It combines 1v1 wizard battles with puzzling.
You are given an empty (at start) board. As time passes, some blocks of one of two elements will start falling.
You can match them as soon as you see them and deal some damage, or conserve and wait for a bigger attack.
Beware though; your enemy can block. Each wizard has his own set of spells to choose from, as well as two preset elements from the available pool.
Recommended to the ones who like solo competitive experience.
5. Realm Grinder
I have mentioned Realm Grinder before, but I really believe that Realm Grinder is the ultimate idle game.
Sure, there might be newer and more flashy ones, but Realm Grinder did everything right.
You can grind this game for months and still, you won't be nowhere near the end. There are many guides to help you but trust me, this game has lots of stuff to do and many achievements to complete.
Plus, it still gets updated with new content!
I recommend you try it out for a meager 15 minutes, you're not gonna regret it.
[adinserter block="1″]
6. Dragon City Mobile
Dragon City Mobile is a city building game, kinda like Clash of Clans, only there are no defensive buildings.
Your goal is to breed and take care of the various available dragons in order to gain newer, more powerful dragons.
There are many dragons and many combinations, and you can use your dragons to fight other players' dragons in the arena.
A nice game to have, since it doesn't require your attention, you can get in whenever you want with no consequences.
You can also connect your account with Facebook and see what your friends who also play the game do. You can even assist each other.
7. My Singing Monsters
This one is another city building game, but there is no PvP, there isn't even any PvE. You just breed and collect the monsters.
There is a catch, however; the monsters sing! Each one has its own way of singing and adds to the tune of its island.
So, as you gain more and more monsters, the songs will become more and more complete.
This game is very grind-y though, and it will take A LOT of time to get everything if you're not paying. But the songs are so nice they are worth it!
8. Combo Quest 1 & 2
Normally, I'd just recommend the sequel, as it is far superior, but a true gamer needs to have played all the prequels before they play the game they want.
The gameplay will be explained in the picture, as it requires visuals to fully understand. The game itself is pretty fun to pass the time, and when you finish it, you can always hope for another sequel. Fingers crossed.
9. Doors & Rooms Series
This is a truly challenging puzzle game. It's one of these classic games where you have to look for various items in every room and use them to escape.
Each of the games is challenging and has its own story to say, so I recommend all of them.
There was an original game called D&R but sadly, I can't find it on the App Store anymore.
If you get a chance to play it, I recommend it as well, the first one is what started it all.
10. Puzzles and Dragons
Puzzles and Dragons (or PAD) is a matching game where each of your matches (that corresponds to an element) gives attack points to your monsters of the same element in order to attack the enemy monsters.
Although there are many games like this spammed nowadays, I find this the most enjoyable.
Mostly, due to its complexity, as it isn't a simple "move one piece one space horizontally or vertically", you can take any piece and place it wherever you want, and as you move it you can create other chains.
The bigger your streak, the bigger your attacks. There are also many events running every day and week, and many monsters released every so and then. Just don't get in with the hopes of collecting 'em all, there are far too many.
---
That's it for my list. Have you played any of these game. Did you download any after reading this list. What is your opinion on any of these games. Let me know in the comments below, and I will answer as soon as I can.
You can support us and get notified when we post a new article by following us on Twitter, liking our Facebook Page and sharing our articles.
Follow @GamerWelfare