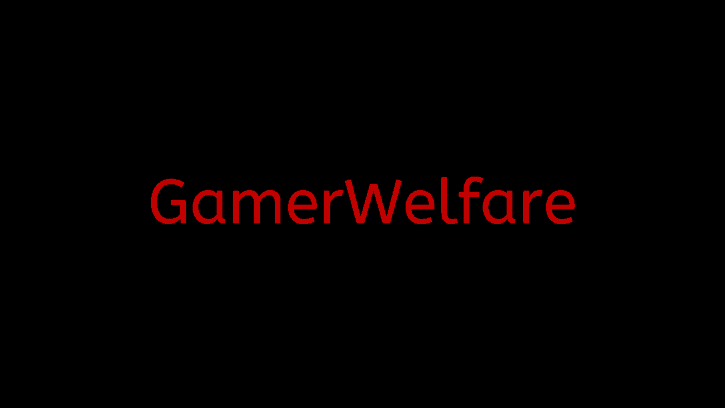 Hi guys! Today I will recommend to you, anime that are coming out in the Winter Season of 2020 that I think you should check out. This list will contain 7 anime with no particular order. Now let's begin:
1. Majutsushi Orphen Hagure Tabi
Synopsis:
The young man Orphen engages in money lending activities in the back streets of the commercial city of Totokanta. Once, he was known as one of the Tower of Fang's most promising black sorcerers.
One day, Orphen was approached by Volkan and Dortin, who had a very profitable money making scheme set up. Under the guise of wealthy merchants, they set forth toward the Everlasting household to partake in a marriage fraud. But, there was one problem: Volcan's plan was full of holes, leading one of the sisters to find out about their plan too. Then suddenly, a huge monster attacks the mansion. Among all the commotion, one name rings out: Azalie. This monster was what he was looking for for five years: his older sister Azalie who transformed into a dragonic monster.
Between those who seek to kill the monster and Orphen, giving everything to protect it, his peaceful days are at an end. Trying desperately to transform his sister, Azalie, back to her true form leads to a treacherous journey that, ultimately, allows Orphen to learn the vast secrets of his world.
Synopsis Source: https://en.wikipedia.org/wiki/Sorcerous_Stabber_Orphen
2. Haikyuu!!: To the Top
Synopsis:
Junior high school student Shōyō Hinata gains a sudden love of volleyball after seeing a national championship match on TV. Although short in height, he becomes determined to follow in the footsteps of a star player, nicknamed the "Little Giant", after seeing his plays.
However, his dreams are destroyed in his first official match, where his team suffers a crushing defeat against the junior championship favorite team, which includes the so-called "King of the Court" Tobio Kageyama. Hinata vows to follow in the footsteps of the "Little Giant" and enter Karasuno High School to defeat Kageyama, only for the two to wind up as unlikely teammates.
By combining the genius-like qualities of Kageyama with Hinata's sheer athleticism, the duo create a brand-new volleyball tactic. Their new combo allows them to get over their differences and creates a strange alliance between the two filled with fun and laughter for them and their teammates. Thus begins the Karasuno boys' volleyball team's journey to the top.
Synopsis Source: https://en.wikipedia.org/wiki/Haikyu!!
3. Darwin's Game
Synopsis:
17-year old Kaname Sudō accepts an online invitation by a friend to play an app game called Darwin's Game, unbeknownst to him that the game involves a fight between life and death.
Synopsis Source: https://en.wikipedia.org/wiki/Darwin%27s_Game
[adinserter block="1″]
4. Toaru Kagaku no Railgun T
Synopsis:
In the futuristic Academy City, which is made up of 80% students, many of whom are espers possessing unique psychic powers, Mikoto Misaka is an electromaster who is the third strongest of a mere seven espers who have been given the rank of Level 5. The series focuses on the exploits of Mikoto and her friends; Kuroko Shirai, Kazari Uiharu, and Ruiko Saten, prior to and during the events of A Certain Magical Index.
Synopsis Source: https://en.wikipedia.org/wiki/A_Certain_Scientific_Railgun
5. Pet
Synopsis:
In this world there are people that have the ability to control other people's memories. Some people decide to use this power for good for example using it to solve cases, others decide to use it for their own benefit or to kill other people. However, this power can potentially destroy people's mind or even corrupt the user's heart.
6. Plunderer
Synopsis:
Set in a post-apocalyptic world dominated by numbers, every human being has their worth measured by a special 'Count' imprinted somewhere on their bodies, which defines any number related to an important aspect of their lives. However, if this Count decreases to 0, the person will be dragged down into "the abyss", and is said to be dead for all eternity.
For young Hina, her Count corresponds to how many hundreds of kilometres she has walked. Ever since her mother was dragged into the abyss, she has been searching for the Legendary Ace from her mother's last wish for the last five years. Hina's gruelling journey takes a sudden turn when she meets a strange masked knight known as Licht Bach with a negative-numbered Count.
Synopsis Source: https://en.wikipedia.org/wiki/Plunderer_(manga)
7. ID:Invaded
Synopsis:
Sakaido is a genius detective that helps the police track down criminals by using a system that allows him to invade the criminals "ID". Sakaido helps the police while he is in jail because of the actions he took when his daughter was found murdered. While he helps the police with their cases, he finds clues that will lead him to his daughter's murderer.
---
That's it for my list. I hope you found some good anime here. Do you think there is an anime that should be on the list? Which is your most anticipated anime for this season? Write your thoughts on the comments below. See ya in the next article.
You can support us and get notified when we post a new article by following us on Twitter, liking our Facebook Page and sharing our articles.
Follow @GamerWelfare