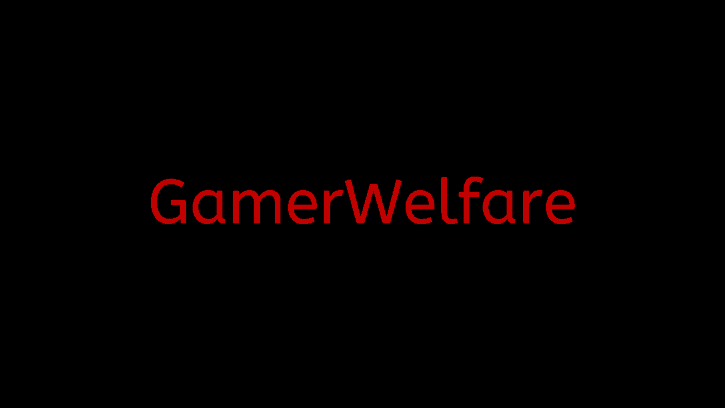 1. Dungeon ni Deai wo Motomeru no wa Machigatteiru Darou ka III
The third season of the series. I absolutely recommend you guys to watch this anime. Here is the plot:
The story follows the exploits of Bell Cranel, a 14-year-old solo adventurer under the goddess Hestia. As the only member of the Hestia Familia, He works hard to get the attention of all the ladies that have eyes on him. He looks up to Ais Wallenstein, a famous and powerful swordswoman who once saved his life, and with whom he fell in love. He is unaware that several other girls, deities and mortals alike, also develop affections towards him; most notably Hestia herself, as he also gains allies and improves himself with each new challenge he faces.
Synopsis Source: https://en.wikipedia.org/wiki/Is_It_Wrong_to_Try_to_Pick_Up_Girls_in_a_Dungeon%3F
2. Mahouka Koukou no Rettousei: Raihousha-hen
This is the second season of one of my favorite anime. 6 years have passed since the first season was released.
The story follows Tatsuya Shiba, a bodyguard to his sister Miyuki Shiba who is also a candidate to succeed the leadership of the Yotsuba clan, one of the Ten Master Clans that govern Japan's magicians. They enroll into First High School which segregates its students based on their magical abilities. Miyuki is enrolled as a first course student and is viewed as one of the best students, while Tatsuya is in the second course and considered to be magically inept. However, Tatsuya's technical knowledge, combat abilities, and unique magic techniques cause people to view him as an irregular to the school's standardized rankings.
Synopsis Source: https://en.wikipedia.org/wiki/The_Irregular_at_Magic_High_School
3. Jujutsu Kaisen
Yuji Itadori is a genius at track and field. But he has zero interest running around in circles, he's happy as a clam in the Occult Research Club. Although he's only in the club for kicks, things get serious when a real spirit shows up at school!
When his grandfather is on his deathbed, Yuji makes a promise to him; that he will do kind deeds so that he dies surrounded by loved ones, unlike his grandfather.
However, Yuji's life takes a sudden turn as he meets Megumi Fushiguro; a shaman who tries to retrieve a cursed object. When Yuji's friends open the cursed object that they found, things go south as the cursed spirits that it spawned start roaming in school. As Fushiguro and Yuji are almost defeated by one of the spirits, Yuji then swallows the cursed object and gains its power. As a result, Yuji becomes cursed by the object and gets dragged into Fushiguro's thrilling world of shamans and cursed spirits.
Synopsis Source: https://jujutsu-kaisen.fandom.com/wiki/Jujutsu_Kaisen
4. Tonikaku Kawaii
Nasa Yuzaki, a boy with a peculiar name,[b] gets hit by a truck on the day of his high school entrance exams. He encounters and follows a beautiful girl who saves him, confessing his love for her at a bus stop. The girl, Tsukasa Tsukuyomi, agrees to become his girlfriend, but only if they are married first. When Nasa, who had previously decided to not go to high school, reaches his 18th birthday, he is still thinking about the promise he made on that day. Suddenly, Tsukasa shows up at his doorstep with a marriage form, starting their relationship and their marriage. Although Tsukasa's clingy adopted younger sister refuses to accept the relationship, she brings Nasa to her family.
Synopsis Source: https://en.wikipedia.org/wiki/Fly_Me_to_the_Moon_(manga)
5. Noblesse
Noblesse is the third webtoon that is adapted into an anime this year. It is a very popular webtoon and the expectations are high, let's hope it delivers.
Noblesse is about a powerful noble – Cadis Etrama Di Raizel (referred to as Rai) – who has been asleep for 820 years with no knowledge of mankind's advancement and scientific successes. At the start of the webtoon, Rai wakes up in an abandoned building in South Korea,[2] and starts to get used to the modern world. He goes to a school, where he reunites with his loyal servant Frankenstein. With Frankenstein's help, Rai enrolls into high school and inadvertently befriends athletic teenager Shinwoo, computer geek Ikhan, and Shinwoo's crush Yuna, and a few others. Noblesse follows the group's often dangerous adventures against a secret organization while uncovering Rai's past.
Synopsis Source: https://en.wikipedia.org/wiki/Noblesse_(manhwa)
6. Kimi to Boku no Saigo no Senjou, Aruiwa Sekai ga Hajimaru Seisen
For centuries, the world had been torn between the Empire, the Mechanical Utopia, and the Nebulis Sovereignty, the Paradise for Witches.
With no end in sight, it seems that the war will continue on for a few more centuries. However, a chance meeting between Iska, the "Successor of Black Steel", and Aliceliese, the "Ice Calamity Witch", changes history.
The "Successor of Black Steel" is a peace-loving war nut who only knows how to fight. However, he wishes to end the war with the twin astral swords, white and black, he had inherited from his master.
The "Ice Calamity Witch" wants to destroy the Empire and unite the world under the banner of the Nebulis Sovereignty.
This story is the tale of the collision of ideals between a young man and a young woman as they try to change the world in their own special ways.
Synopsis Source: https://en.wikipedia.org/wiki/Our_Last_Crusade_or_the_Rise_of_a_New_World
7. Dragon Quest: Dai no Daibouken (2020)
The story begins with a young boy named Dai remembering a story told to him by his adoptive grandfather, the monster magician Brass, about the defeat of the Demon King Hadlar by the hands of a hero known as Avan. After the defeat of the Demon King Hadlar, all of the monsters were released from his evil will and peace reigned supreme around the world once again for ten years. Some monsters and demons moved to the island of Dermline to live in peace. Dai, the young protagonist of the series, is the only human living on the island. Having been raised by Brass and with his best friend, the monster Gome, Dai grows up dreaming of becoming a hero.
Synopsis Source: https://en.wikipedia.org/wiki/Dragon_Quest:_The_Adventure_of_Dai
---
That's it for my list. I hope you found some good anime here. Do you think there is an anime that should be on the list? Which is your most anticipated anime for this season? Write your thoughts on the comments below. See ya in the next article.
You can support us and get notified when we post a new article by following us on Twitter, liking our Facebook Page and sharing our articles.
Follow @GamerWelfare