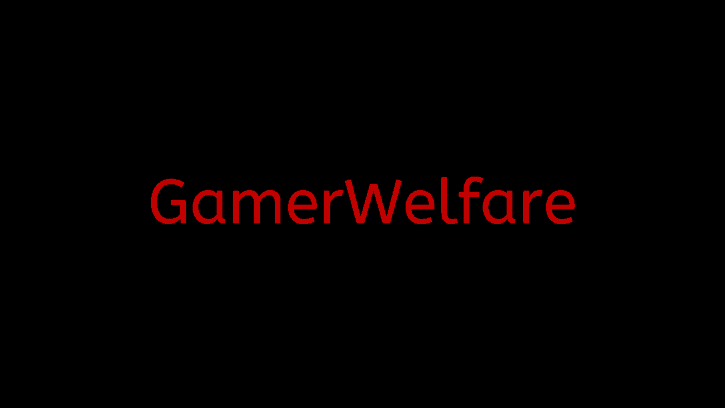 1. Boku no Hero Academia 5th Season
The fifth season of My Hero Academia, an extremely popular anime series that is definetely worth the watch if you love superhero stories. My Hero Academia manages to seperate itself from other shonen series because of its characters and how well they are written.
You are able to see how the characters evolve through several adversities and that makes you care about them more and even root for them in some cases.
This anime is definitely worth a watch.
2. Shaman King (2021)
This one brings back a lot of memories and nostalgia for me and for many other anime fans in their 20s and above. Shaman King was a part of my childhood and a great anime, at least that's how I remember it. The only problem with Shaman King was that it finished too early, it had a lot more to give.
The original anime stopped following the canon story from the manga at some point and it had an anime original ending. I won't say that I didn't enjoy the ending but I would prefer if it followed the manga story.
This is where Shaman King (2021) comes in to fix this problem with amazing modern animation which can you see in the trailers. The manga is finished so it will adapt probably the whole manga from start to finish (though I am not sure if they will go from start to finish without stopping, maybe it depends on the popularity).
This anime is the one I recommend the most in this list and if you could only watch one anime this season then this is the one you should watch.
3. Tokyo Revengers
Takemichi Hanagaki's life is at an all-time low. Just when he thought it couldn't get worse, he finds out that Hinata Tachibana, his ex-girlfriend, was murdered by the Tokyo Manji Gang: a group of vicious criminals that has been disturbing society's peace for quite some time. Wondering where it all went wrong, Takemichi suddenly finds himself traveling through time, ending up 12 years in the past—when he was still in a relationship with Hinata. Realizing he has a chance to save her, Takemichi resolves to infiltrate the Tokyo Manji Gang and climb the ranks in order to rewrite the future and save Hinata from her tragic fate.
Synopsis Source: https://tokyorevengers.fandom.com/wiki/Tokyo%E5%8D%8DRevengers_Wiki
4. Edens Zero
Another highly anticipated anime that comes out this season. This one is from the mangaka who made Fairy Tale.
People have high hopes for this anime and I don't believe it will disappoint. Here is a short synopsis.
Shiki Granbell is a human Ether Gear user who lives among robots on the planet Granbell, a deserted theme park world in the Sakura Cosmos. One day, the park is visited by two space traveling B-Cubers – Rebecca Bluegarden and her cybernetic cat companion Happy – whom Shiki befriends while they are there recording videos for their online account, Aoneko Channel. After the park's robots force them off the planet to save Shiki from being stranded before their batteries die, Shiki, Rebecca, and Happy set out to explore the universe by searching for Mother, the fabled goddess of the cosmos. In the process, Shiki obtains the interstellar warship Edens Zero, which was captained by his grandfather figure, the mechanical Demon King Ziggy, during a previous search for Mother.
Synopsis Source: https://en.wikipedia.org/wiki/Edens_Zero
5. Osananajimi ga Zettai ni Makenai Love Comedy
For those of you that want to watch a romance anime you might want to check this out.
Sueharu Maru is a seventeen-year-old high school boy who has never had a girlfriend. He lives next door to his childhood friend Kuroha Shida, a small and cute Onee-san type of girl with an outgoing character. One day, Kuroha confesses to Sueharu, but he rejects her; Sueharu only has eyes for his first love, Shirokusa Kachi, who is a beautiful idol and an award-winning author in school. Shirokusa is indifferent to all boys in school but Sueharu, which makes Sueharu think that he might have a chance. When Sueharu decides to confess his feelings, he is devastated to find out that Shirokusa already has a boyfriend. Kuroha approaches Sueharu, offering to help him get revenge on Shirokusa and her boyfriend.
Synopsis Source: https://en.wikipedia.org/wiki/Osananajimi_ga_Zettai_ni_Makenai_Love_Comedy
6. Sentouin, Hakenshimasu!
The Secret Society Kisaragi has one mission: world domination! They claim to be an evil organization, but their scientist is eccentric, their hot female generals wear little clothing, and they're surprisingly concerned about the fate of the world!?
No.6 is a Combatant for Kisaragi, meaning his body has been reconstructed to be stronger and obey the orders of the generals. His latest mission? To do recon on an unknown alien planet with his new partner, the deadpan android Alice. There, he meets a busty female knight…riding a unicorn!? Thus begins their hilarious invasion of a magical fantasy world!
Synopsis Source: https://sentouin-hakenshimasu.fandom.com/wiki/Combatants_Will_Be_Dispatched!_Wiki
7. Kyuukyoku Shinka shita Full Dive RPG ga Genjitsu yori mo Kusoge Dattara
Hiroshi Yuki, with the player name of Hiro, is a high school boy that loves to play VRMMORPG's, that is, virtual reality MMORPG's. His childhood friend, Reona Kisaragi, forced him into buying the game, Kiwame Quest, and Hiroshi soon discovered that the game was not what it seemed. As a game that tries to pursue realism to a basically fanatical point, Hiroshi struggles to eke out a niche in this new game and along the way, meets many girls that all want something from him.
Synopsis Source: https://en.wikipedia.org/wiki/Full_Dive:_This_Ultimate_Next-Gen_Full_Dive_RPG_Is_Even_Shittier_than_Real_Life!
---
That's it for my list. I hope you found some good anime here. Do you think there is an anime that should be on the list? Which is your most anticipated anime for this season? Write your thoughts on the comments below. See ya in the next article.
You can support us and get notified when we post a new article by following us on Twitter, liking our Facebook Page and sharing our articles.
Follow @GamerWelfare