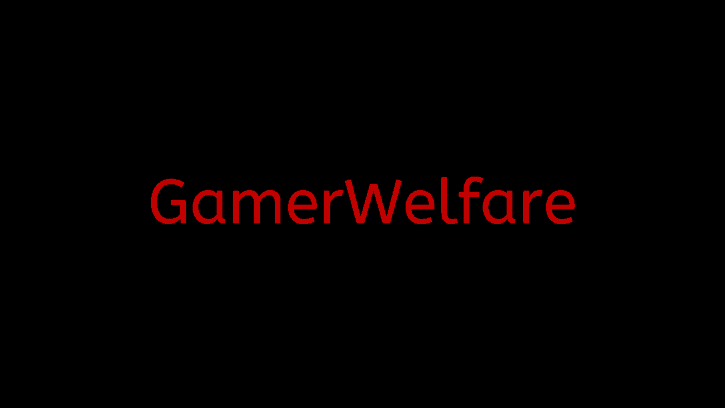 Hi guys! Today I will show you the results of our Survey for Anime Fans.
First of all, I want to thank all of you that took part in this survey, because you made this possible.
Second, I want to say that the total number of people that took part in this survey so far is 100. I would have liked to have a bigger sample size but this is enough for our needs.
With 100 people sample size, the margin of error is 10%. For example, if 60% of the participants reported a fear of heights, there would be a 95% probability that between 50 and 70% of the total population have a fear of heights.
Of course, the survey will remain open and those of you that haven't done it till now can still take part in this research that we are doing. Here is the Survey for Anime Fans.
We also have a survey for Gamers. Here is the link. We would really appreciate it if you took the time to complete it.
Now without further ado, let's see the results.
Gender & Age
We have to say that there were more females than we expected. It seems that it is a myth that the vast majority of anime fans are males.
57% of anime viewers are between 18 and 24 years old. That is something that we believe most of you expected. Nothing surprising in these stats.
Hours per Week
85% of Anime Fans watch anime between 1 and 10 hours. This is also something not surprising.
Favorite Genre
It seems the favorite genre of anime fans is Action with 18%, next comes Psychological with 17% which is a little surprising at least for us cause we believed that the second most popular genre would be Adventure.
The next question is one of the most interesting ones.
Piracy in Anime
According to the answer, 66% of Anime Fans watch anime on a pirate website. Let's first see the next question and then we will talk more about this number.
89% of Anime Fans would watch anime on a pirate website and 66% of Anime Fans watch anime on a pirate website. Now that 66% could be legit stat but we believe that the number of people that watch anime on a pirate website is much higher.
Probably some people didn't want to admit doing something illegal so they lied on the first question and told the truth in the second since in the second question they could tell the truth without admitting on doing something illegal. This is our opinion at least, whether you believe it is up to you.
Now the next question.
84% of Anime Fans think that websites, where you can watch pirated anime, should exist. That is a very big number, and it says a lot about the state of the anime industry since many people don't have access to services to watch anime legally and their only option is to pirate them.
Subscription Fees
Only 32% of Anime Fans pay for a subscription to watch anime. That further proves that the majority of Anime Fans pirate anime.
Let's see what Anime Fans think about DVDs.
Anime DVDs
It seems only 32% of Anime Fans buy DVDs of anime they like, which isn't surprising to us.
This next question isn't a statistic.
Who is your favorite Anime Character?
Saitama
Kirito
Okabe Rintaro
Joseph Joestar
Killua Zoldyck
Edward Elric
Goku
Char Aznable
Speedwagon
Yukine Chris
Meliodas
Yunyun
Nanachi
Spike
Speigel
Char Aznable (from the original MS Gundam)
noriaki kakyoin from jojo's bizzare adventure part 3
Izuku Midoriya/ Momo Yaoyorozu
Kaneki
Nanachi
Mikasa from attack on titan
Alphonse Erlich
Sora (No Game No Life)
Lelouch vi Britannia
Light from Death Note
Shirokuma
Envy
Alphonse Elric
YatoYusuke Urameshi
Lelouch
Sebastian
All of the girls in Gakkō Gurashi
Ginko from Mushishi
josuke higashikata (Jojo's Bizarre Adventure Part 4: Diamond is Unbreakable)
Dude that's so hard…maybe Ryuunosuke Fujinami (but like…the manga version)? Or Roy Mustang for something more modern. Idk, that's a brutal question.
killua zoldyck
Saiki K
Rider from Fate/Zero, Sato from Welcome to the NHK
Gin
Eijiro Kirishima
Elias from the ancient magus' bride
Emiya Shirou
Simon (Gurren Lagaan)
okabe rintaro
protagonist of the anime psycho-pass
Reiji akaba
MAYURI SHIINA
Envy from Fullmetal Alchemist (2003)
Kirino Kousaka
Rin Okumjra or Reg from MiA
Sebastian from Black Butler
Hiei from Yu Yu Hakusho
currently: Nezuko
Moro from Princess Mononoke
Nishinoya Yuu
Shinji Ikari
Luffy
Nagi from Weathering With You
Light Yagami
Uchiha Itachi
Guts
Deku
DIO
Nakamura Yuri
Roy Mustang
Kaitou Kid
Pikachu
Ginko – Mushishi
Lelouch – Code Geass
Spike Spiegel (Cowboy Bebop)
Jonathan Joestar
Aqua
C.C. from Code Geass
Bokuto Kotaro (Haikyuu)
One Punch Man
Spike Spiegel
Dio Brando
Moguro Fukuzou
Senkuu
Levi Ackerman from Attack on Titan
Kageyama Shigeo
Kuchiki Rukia
Karma
edward elric (fma)
Saber
Guts from Berserk
Well, these are all the answers for those of you that are interested.
Next, we wanted to know if Anime Fans think that they are too old to watch anime.
Age & Social Barriers
82% of Anime Fans Strongly Disagree that they are too old to watch anime.
Furthermore, only 3% seems to think that they might be too old to watch anime.
81% of Anime Fans Disagree that anime are for young people. From these stats, you can clearly see that Anime Fans believe that age doesn't matter when it comes to anime.
Let's see now one of the most intriguing questions, and it is intriguing because of the fact that many people think watching anime as an adult makes you unpopular or a loser.
69% of Anime Fans aren't afraid to tell other people that they watch anime. It seems nowadays watching anime isn't seen as what it used to be seen in the past.
The next question results aren't surprising.
87% of Anime Fans answered that it is possible they would stop watching anime.
The next 2 questions are about relationships and how watching anime affect a relationship. We will comment on the results after we show you the 2 statistics.
Anime in Relationships
97% of Anime Fans would reveal to their significant other that they watch anime. Also, only 17% of Anime Fans think that watching anime makes it harder to find a girlfriend/boyfriend. With this and the previous statistics, it is clear that watching anime isn't something that affects romantic relationships as much as it used to.
Let's now see what Anime Fans think about cartoons.
Anime vs Cartoons
72% of Anime Fans believe that anime are for older audiences than cartoons. Now whether this is true or not, it comes down to who you ask.
Anime vs Manga
The stats are pretty balanced hear as you can see. It seems that for Anime Fans anime and manga are equal and none surpasses the other.
Bonus Question
Only 18% of Anime Fans consider themselves as otaku. It isn't a big percentage but it's logical if you think about it.
---
That's it for our article guys. I hope you liked it. What do you think about the results? Did you find them interesting? Tell us your opinion on the comments below. See ya in the next article.
For those of you that want to see all the answers from each person. Here is the file.
You can support us and get notified when we post a new article by following us on Twitter, liking our Facebook Page and sharing our articles.
Follow @GamerWelfare